The highly anticipated LUX * Grand Baie Resort & Residences will open its doors on November 1, 2021 and will unveil a new iconic hotel that embodies the new generation of luxury to appeal to discerning travelers. Located in the north of Mauritius, known for its cafes, bars and local artisans, this elegant resort overlooks the Grand Baie lagoon, its emerald blue waters and white sandy beaches.
"The vision of LUX * Grand Baie had been on my mind for some time and I was determined to use my experience at resorts around the world to open this magnificent hotel. Grand Baie is the jewel of Mauritius and, from the start, the mission was simple: to create the most beautiful luxury hotel establishment in the Indian Ocean. In doing so, it has become the flagship hotel of LUX * Resorts & Hotels and our first construction project in Mauritius.
The essentials had to be perfect: comfort, warmth, welcome and friendliness. The soul of LUX * is radiant in both style and service, thanks to the Mauritian team that promises to make the experience magical," said Paul Jones, Chairman and CEO of The Lux Collective.
Jean-François Adam, the Mauritian architect who led the design of the establishment, was inspired by a childhood spent on the beach observing the architecture of boats. The result is a design concept that promotes interior-exterior life and "purity" by working in harmony with nature. The architecture breaks with the traditional codes of Mauritius while paying homage to the raw materials of the island. "I am fascinated by the mechanics of sailboats: the relationship between the hull and the sea, the sails and the wind, man and nature, which evokes a sophisticated image.
I transposed this into the architecture of LUX * Grand Baie Resort & Residences," explained Jean-François. British design star Kelly Hoppen has infused the hotel's interiors with the spirit of the Mauritian lifestyle, the beauty of the land and the Indian Ocean with spacious and open rooms to circulate air and light. "As soon as you enter, you will be greeted by an incredible array of colors, textures and neutral and natural tones, furnished with refinement. The place is a real invitation to live a relaxing and luxurious experience," said Kelly.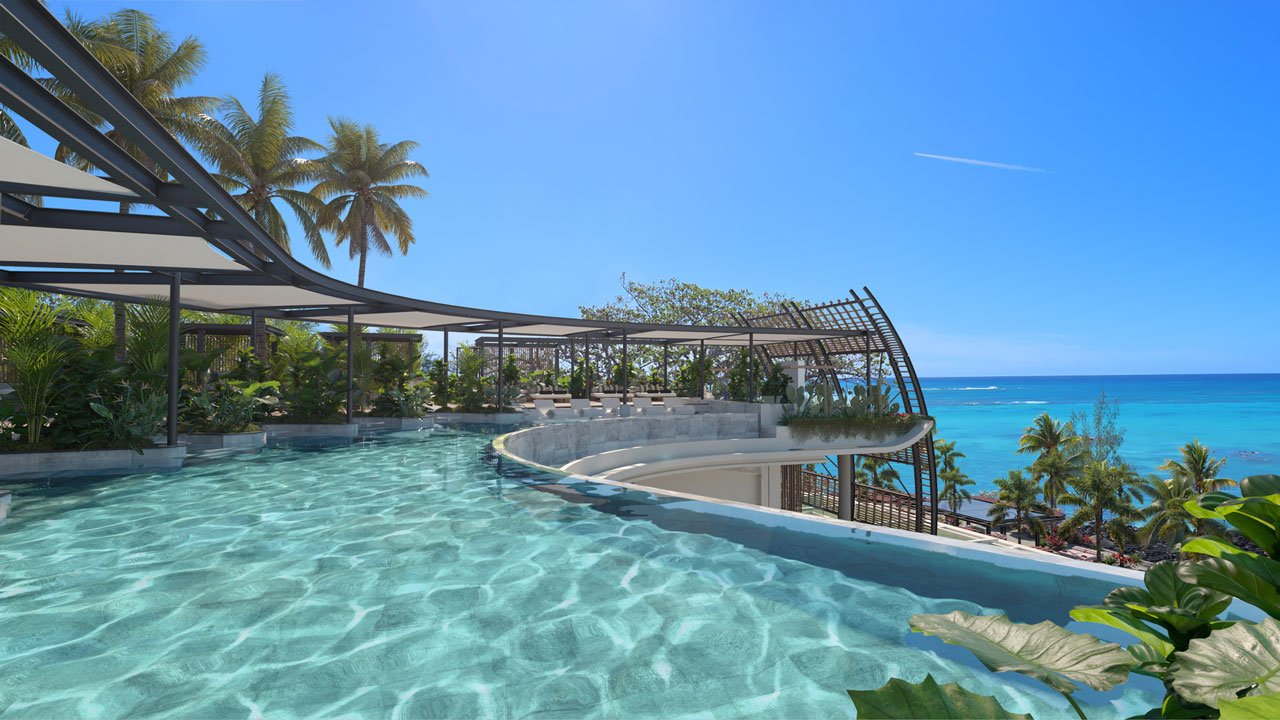 A NEW ACCOMMODATION CONCEPT SIGNED LUX *
Each suite, villa, residence and penthouse has been carefully designed to offer the ultimate in luxury and comfort. All are designed like a designer vacation home in the tropics. Relax, dive into the pool, relax in the sun, greet friends, or simply enjoy the peaceful pace of life at LUX * Grand Baie Resort & Residences.
86 LUX * Junior Suites (65 m²) with spacious entrance, walk-in closet, bedroom with king-size bed and bathroom with walk-in shower and separate contemporary bathtub. The neutral color palette and minimalist and refined decoration blend perfectly with the surrounding blue of the ocean and the white sands of Mauritius.
20 LUX * Residences with a swimming pool (2 bedrooms – 180 m²) and 2 LUX * Penthouses with swimming pool (3 bedrooms – 325 m²). Each has private pools, modern kitchens, outdoor terraces, private living and dining areas.
7 LUX * Villas with a swimming pool (2 bedrooms – 240 m²) featuring a private heated swimming pool, a garden pavilion and a spacious and shaded terrace.
1 Grand Beach Villa LUX * with a swimming pool (3 bedrooms – 420 m²). An incredible villa located on the beach and which alone embodies the new generation of luxury. It has a large, comfortably furnished outdoor terrace, smart technology, private butler service and a chef who prepares delicious food.
The LUX * Penthouses, LUX * Villas, and Grand Beach Villa LUX *, benefit from a private butler service.
DINNER AND DANCE IN STYLE
Offering meals from morning to night in a chic and relaxed setting, Beach Rouge – LUX * Resorts & Hotels' iconic beach club and restaurant – located at the water's edge, will offer tasty and local cuisine for breakfast, lunch and dinner. When the sun sets and tints the sky with red, night owls meet in a relaxed atmosphere at the trendy bar, Club Ai KISU (which means 'flame' in Japanese) to taste Asian dishes prepared in an open kitchen and cooked over a Warayaki straw fire.
Its private club offers pop-up dinners, concerts by international DJs and local musicians. The House LUX * , European-inspired, prepares fresh coffee and offers a selection of French pastries, Italian and Spanish, as well as homemade ice cream. Even more coveted, the Bisou rooftop, a bar and restaurant overlooking the lagoon, is a real corner of paradise. For adults only, the rooftop is an outdoor lounge by the edge of an infinity pool, surrounded by nature, where tapas will be served on a floating tray. At nightfall, the place transforms into a Lounge bar where customers can enjoy music sets from the resident DJs.
WELL-BEING AND FITNESS AT THE CUTTING EDGE OF MODERNITY
A holistic approach to wellness is a key element in the design of LUX * Me Spa & Fitness. The wellness facilities span four floors with chic interiors, cutting edge technology and ancient wisdom from East and West, creating a wellness ecosystem to pamper its guests. The spa will offer a series of immersive thermal experiences, including a unique hydrotherapy concept, a Kneipp promenade, Turkish hammam and tepidarium baths, as well as eight spacious treatment rooms where guests can benefit from remarkable ranges of treatments. on high-tech beds.
LUX * Me Fitness will offer a unique balance of indoor and outdoor wellness experiences. A wide range of weekly fitness and wellness classes will be offered, ranging from strength and functional training, HIIT, cycling, soft sand running, mobility recovery and yoga, in small groups or larger groups. Personalized programs and specialized fitness retreats, incorporating the latest principles of exercise science, will also be offered based on individual needs and goals.
The fully equipped fitness center will feature a functional fitness setting and the live Technogym Excite service, with six different cardio modalities to suit all needs and abilities. To recharge your batteries, the Studio Technogym Cycle group will organize cycling programs and virtual lessons on demand with an instructor. The Studio Niyama is a minimalist space for the mind and body, including yoga, Pilates, stretching classes and fitness. The Wellness Bar will offer pre and post-session drinks to rehydrate.
Muscle Up on the Roof, the Indian Ocean's first-ever rooftop outdoor wellness experience, will feature two 30-meter Olympic-standard running tracks and a functional MyBeast fitness framework equipped with 12 stations, with suitable training equipment.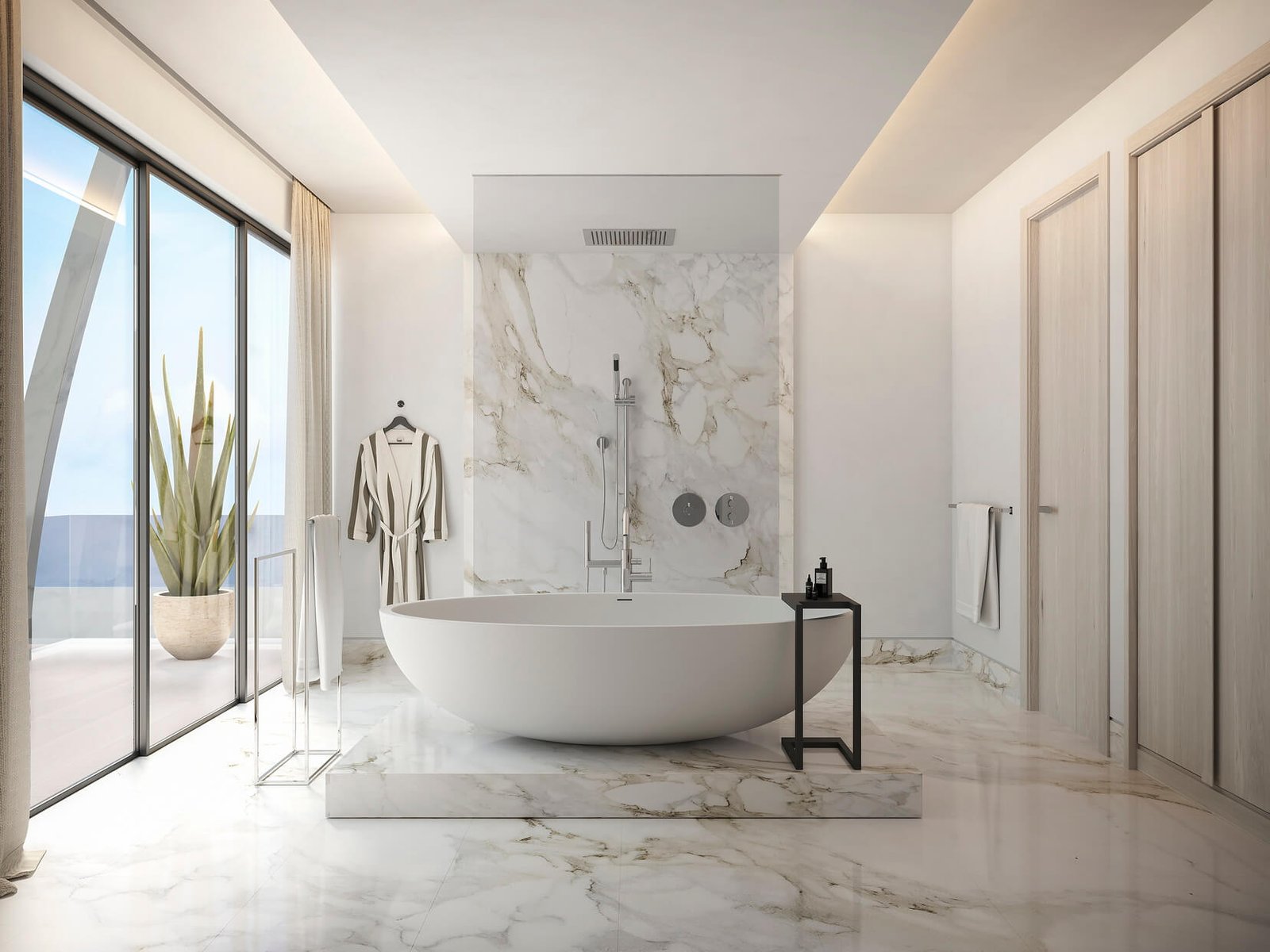 LUX * Grand Baie Resort & Residences is committed to promoting sustainable development through socially responsible practices that respect the environment. Whether it is the use of renewable materials during the construction phase, the reduction, recycling and reuse of waste, ethical and local food sourcing, the protection of local communities and the natural environment is at the heart of everything LUX * Grand Baie operates and creates.
PRACTICAL INFORMATION
On the occasion of its inauguration, LUX * Grand Baie is offering a 30% reduction on the best available rate for stays between November 1, 2021 and January 31, 2022. By anticipating and booking a stay before the end of the year, guests will receive a 22% discount off the best available rate for stays between February 1 and December 31, 2022.
For booking, customers are invited to visit the site www.luxresorts.com
---
For more on luxury lifestyle, travel and news follow our Instagram and subscribe to our VIP network to access special invites, discounts, and upgrades.