With Heristoria.com, a new kind of luxury e-boutique is born under the aegis of LVMH. This new platform focuses solely on exceptional archival pieces designed by the luxury group's houses, dating from 1900 to 2010, each of which offers a particular story and whose sale is coupled by an exclusive experience.
Heristoria offers for each purchase, a unique experience in which you receive your piece in person during a personalized visit to a symbolic place of the House. This can range from a visit to the workshops including the retouching and sizing ceremony, or the discovery of a "very secret place" of the Guerlain Perfumery House, to private visits with tastings in the cellars and domains of the group's great wines and champagnes.
A total of 29 exceptional pieces from 21 brands are currently available on Heristoria, in the categories of perfume, wines and spirits, fashion and leather goods, watches and jewelry. They have been selected either within the group or externally, each time in partnership with the houses that are at the origin. Described as "vintage", the products offered all have a unique story to tell. "Timeless, authentic and highly desirable", they are brought together for the first time.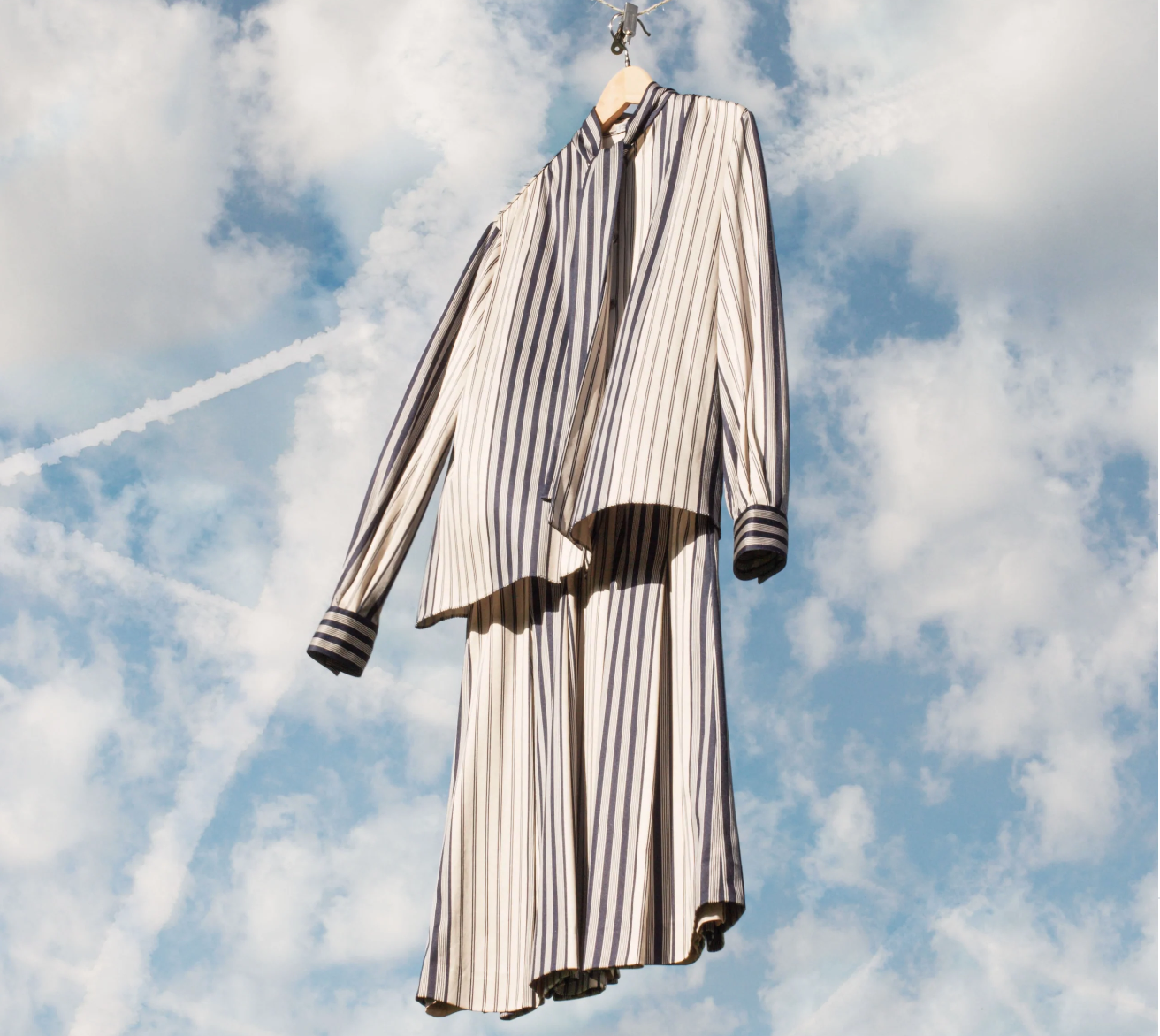 Among the items on display is an Art Deco bracelet ordered from Chaumet in 1926 by an English industrialist for his wife, sold at 35,000 euros, a black silk duchess satin haute couture dress at 12,000 euros, made by Hubert de Givenchy in 1956, or, a little less expensive at 800 euros, the silk jersey ensemble designed by the Jean Patou label in 1976 for the Concorde stewardesses.
This unusual e-shop was initiated by Gérosine Henriot. Working for the group since 2015, (she is head of management control at Bulgari France), passionate about history, she began to think about how to pass on luxury items beyond family genealogies and presented her project on the DARE platform, an intrapreneurial incubation program set up by LVMH to promote innovative solutions.
Heristoria bears witness to the House's passion for beautiful stories. Only a group like LVMH has the ability to bring together under the same umbrella such a diversity of iconic heritage pieces, which are also the expression of the richness of the know-how of our houses.
---
For more on luxury lifestyle, travel and news follow our Instagram and subscribe to our VIP network to access special invites, discounts, and upgrades.