Rose Mercier presented, last October 3rd, at the Ritz Paris, a collection of shoes of a particular kind, each model being composed of fragments of… The moon!
Three pairs having in common a stiletto heel created from stellar stones, and more precisely each composed of about 45g of Moon, literally fallen from the Moon to the Earth. The Moon, a symbol of femininity and mystery, offers us lunar meteorites, ejected by the impacts of celestial objects. After being projected, they make a long journey before arriving on Earth. A small number of lunar stones, mostly 4.51 billion years old, are found each year, barely 20 Kg.
In comparison, gold represents 3260 tons and diamonds 29.4 tons per year. To achieve this unprecedented feat, the quintessence of rarity and luxury, Rose Mercier called on one of the most respected meteorite explorers and collectors in the world, Luc Labenne.
Together they carefully select these lunar stones to make up the heels, chosen for their low porosity among three existing varieties to create these luxurious shoes. It is then in collaboration with the Maison Massaro, a French craftsman and bootmaker of tradition and excellence founded in Paris in 1894, that Rose creates these exceptional shoes.
The three designs have in common a heel that is embedded in the ground with strength and delicacy.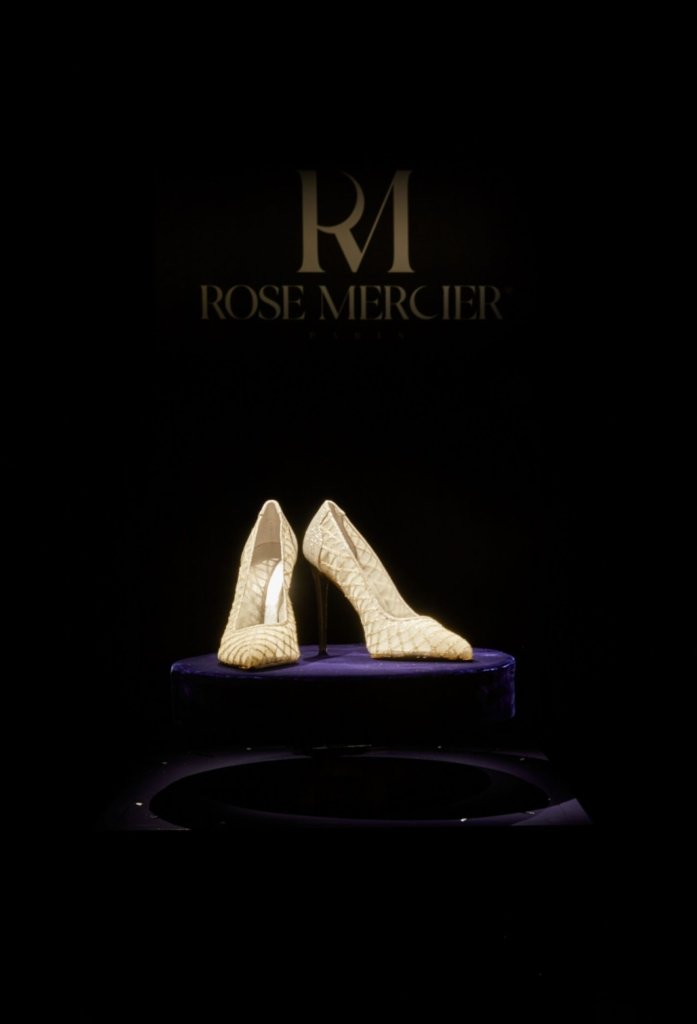 All are conceived as an ode to femininity, these three names referring to the Goddess of the Moon in Roman mythology. This first collection focused on this star will be produced to order, in 52 pieces only, corresponding to the number of years separating us from the first step of Man on the Moon.
Each shoe is sold for 210.769 Euros, the 21.07.69, the date of this first step that changed the World.
This collection is only available at The Ritz and a luxury concierge service Quintessentially – and by order only.
---
For more on luxury lifestyle, travel and news follow our Instagram and subscribe to our VIP network to access special invites, discounts, and upgrades.