AN EXHIBITION IN FOUR CHAPTERS
SPACETIME, A ARTWORK BY MICHAEL MURPHY
1931 CAFÉ
ATELIER D'ANTOINE
The "Reverso: Timeless Stories Since 1931" exhibition gives you the opportunity to explore the cultural and creative universe of this design icon, through an immersive sensory experience that embraces a pop-up boutique, a fascinating retrospective, an Art Deco café and a hands-on workshop. Featuring a specially commissioned art installation by the American artist Michael Murphy, and a selection of famous Reverso watches, from the earliest time-only models to the new Reverso Hybris Mechanica Calibre 185, this original concept tells the story of Reverso through four key themes: Story of an Icon – Story of Style & Design – Story of Innovation–Story of Craftsmanship.
With a retrospective of the most beautiful variations (six this year alone) on the theme of this Reverso watch with its upside-down dial patented in 1931, which had to be protected for those who liked to play polo. In fact, the legend of the Reverso began on the polo fields of India, where the idea of a case that could be flipped over was born. With its revolutionary design and immaculate craftsmanship, the Reverso was immediately embraced by trendsetters from all walks of life, quickly transcending its original purpose. Deftly combining form and function, it is one of the most recognizable watches in the world.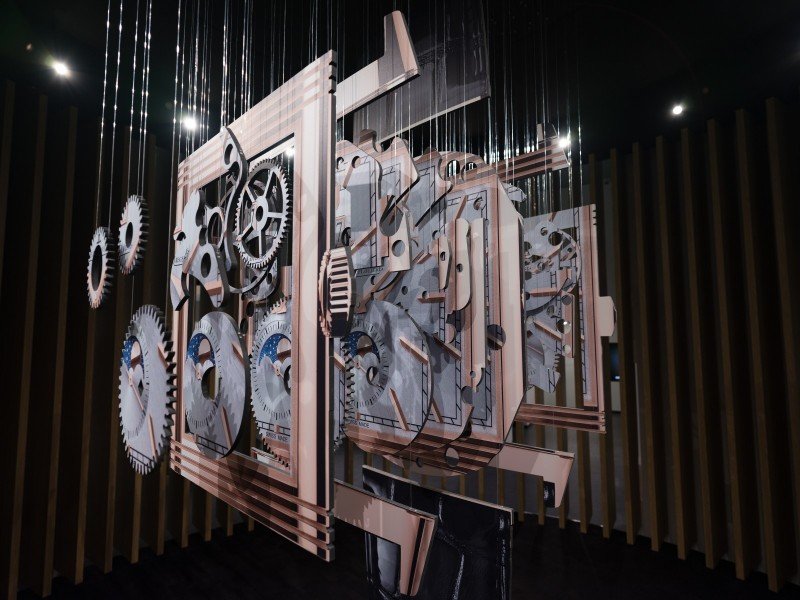 Before or after the exhibition, you may enjoy a delicious break at the 1931 Café, an elegant and welcoming Art Deco setting. The elegant black and white décor, reminiscent of the 1930s, is a feast for the eyes, while an exceptional menu, created especially to be experienced during the exhibition, by the young Parisian pastry chef Nina Métayer will delight the taste buds.
ATELIER D'ANTOINE
To complete the exhibition, the Atelier d'Antoine – named after the Manufacture's founder – has been specially relocated to Paris, giving visitors the opportunity to enjoy a unique, hands-on adventure with the Reverso. Together with a watchmaker and instructor, this workshop combines interactive theoretical learning with practical training.
A truly timeless experience to enjoy this fall.
PRACTICAL INFORMATION
The "Reverso: Timeless Stories Since 1931" exhibition and the 1931 Café will be open Tuesday to Saturday from 21 October to 24 December at 15 rue du Faubourg Saint-Honoré in the 8th arrondissement of Paris.
The exhibition is free to the public, but booking is recommended here
The Atelier d'Antoine workshops can be accessed for a fee (pre-reservation here )
---
For more on luxury lifestyle, travel and news follow our Instagram and subscribe to our VIP network to access special invites, discounts, and upgrades.