Designers Galib Gassanoff and Luca Lin, known for their innovative brand Act N°1, presented their Spring 2022 Collection at Milan Fashion Week. The duo continued to charm with its signature aesthetic in which sartorial rigor was twisted via the snaking tulle ruffles, overskirts and trains attached to everything from suits to floor-length trenchcoats.
Their signature element, hybrid items mixing two different pieces patched into one, was present throughout the show and combined with more experimental couture-like gowns that skewed wearability in favor of a wow effect. While a quartet played melodies at the center of the show space, the ruffles snaking over sartorial suits delivered a déjà-vu feeling to the audience.
The finale of the show was quite sensational: after many seen-before pieces, the last three models strutted down the catwalk in style. They appeared on stage wearing gowns with petticoats equipped with rollers, borrowed from 18th-century dames, opened the cages and under layers of tulle revealed languid column black dresses.
This mixture of tradition and scandal marked the contrast between two eras and two ways of life, creating a sensational oxymoron effect. Both designers were raised immersed in rigid traditions, religious beliefs and guided by a cumbersome heritage. This collection is their subtle way of overturning things and rethinking the past to evolve towards a better future.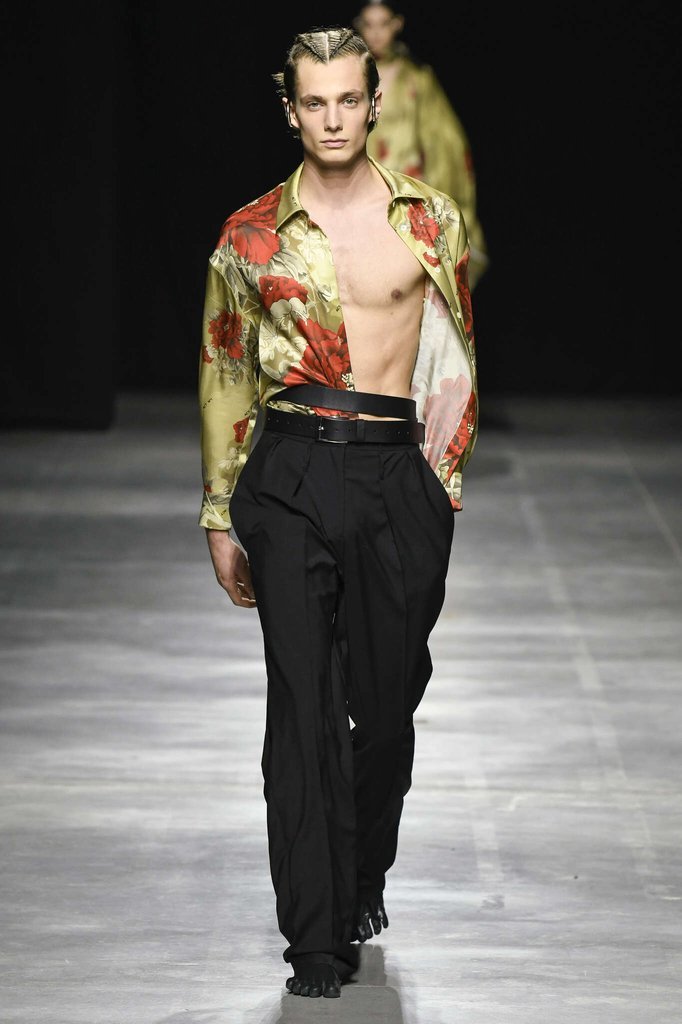 View ACT N°1 SS 22 full collection here
ACT N°1 is a brand established in Italy by international designers Galib Gassanoff and Luca Lin. The name symbolizes the designers' infancy, like the first act of their life. The brand's essence and image are all about its designer's personal story and multicultural background, with a special focus on their childhood, home and lifestyle where antique Chinese fine art meets Azerbaijani craftsmanship. Each of their shows aim to express a story regarding inclusivity and women's condition all over the world. Their signature styles are hybrid items mixing two different pieces patched into one. For instance, shirt attached t-shirts, skirts attached pants, dress attached jackets, etc.
---
For more on luxury lifestyle, travel and news follow our Instagram and subscribe to our VIP network to access special invites, discounts, and upgrades.