Gosset Celebris is the fruit of a remarkable harvest. At the time of harvest, blind tastings of the musts orchestrated the decision to create this cuvée, for which substance, freshness, minerality, depth, structure and longevity are the keywords. Very few years offer the conditions to produce this exceptional cuvée, the ultimate expression of the Gosset style.
THE 2008 WINE YEAR
This year has known complex climatic conditions. The singularity of this vintage lies in the weather conditions at the time of the harvest. The weather was dry and sunny, but it cooled off after dark. This resulted in elegant, lively and structured wines with a strong potential of maturation.
TASTE THE CONFIDENTIAL
This vintage is only the 4th edition of Gosset Celebris Rosé in the last 25 years. This confidential cuvée is offered in a limited edition of 15,000 bottles. The CG monogram on the bottle highlights the identity of the House's most prestigious vintages. The ultimate expression of the Gosset identity, Celebris is the sign of 4 centuries
of know-how in the art of vinification, blending and maturing of exceptional wines. Only 7 white and 4 rosé vintages have been produced since the first vintage, made from the 1988 harvest. This production, of the highest quality, is distinguished by its rarity.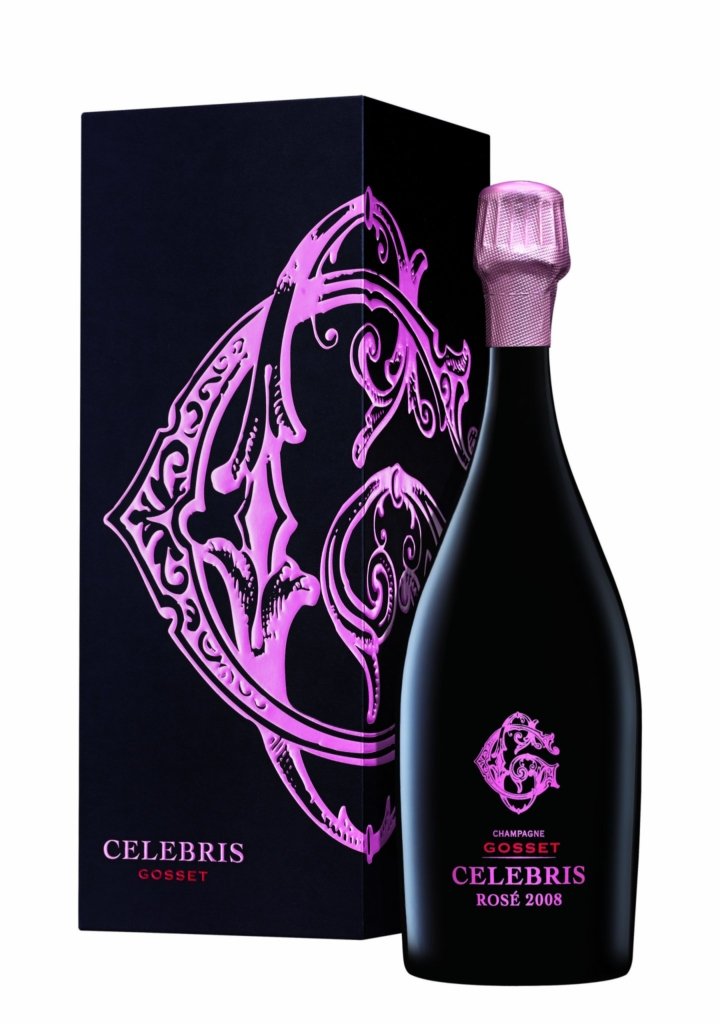 THE CUVÉE IDENTITY
Organoleptic profile: its copper color, luminous and crystalline, reveals its long maturation in cellars.
On the nose, an aroma of strawberry jam, enhanced by spices (black pepper) and menthol, is followed by hints of
ripe summer fruits: peach, nectarine and apricot. On the palate, the wine presents a greedy tension: aromas of ripe black cherry are balanced by a note of blood orange bringing an enveloping acidulous freshness. The iodine finish is reminiscent of the minerality of Chardonnays, which dominate this blend.
Gosset Celebris Rosé 2008 has been popular with mushrooms, foie gras, poultry, lobster, strawberries and citrus fruits. A thousand other combinations remain to be discovered according to your desires and your creativity.
PRACTICAL INFORMATION
The Gosset Celebris Rosé 2008 brut (75 cl) is sold at a recommended retail price of €175 at wine shops and direct sales at 0033 3 26 56 99 56
---
For more on luxury lifestyle, travel and news follow our Instagram and subscribe to our VIP network to access special invites, discounts, and upgrades.