LUNCH OR AFTERNOON TEA AT REFUEL
Located in the Firmdale Soho Hotel, Refuel serves modern English cuisine that prides itself in using seasonal produce. The Spring menu boasts truly incredible dishes such as Thorogood asparagus with a crispy hen's egg and chervil hollandaise, South coast roast cod with peas, broad beans and mint and delicious desserts like our baked vanilla cheesecake with poached apricots and almonds. The afternoon tea serves both delicate sweet treats and savory finger-foods. Some highlights of the adorable tea trays include homemade scones, passionfruit macarons, and Alfred Enderby smoked salmon sandwiches. You can sip a hot cup of traditional English tea and a glass of Veuve Clicquot Yellow Label Brut NV. You can people watch on their charming heated terrace or relax on the delightful lounge furniture of the dining room.
NIGHTTIME ENTERTAINMENT AT CROOKS 1926: AN IMMERSIVE THEATRE PERFORMANCE
Try your hand at living the gangster life of the 1920s through COLAB Tavern's new immersive theatre experience. Whether you are a true crime expert, a fan of Peaky Blinders, or simply looking for a fun time, you'll love this unique experience. They've adapted the experience to meet Covid-19 safety guidelines, so you can meet the dangerous criminals in the seedy underworld of Elephant and Castle's in safety. You will become a member of a gangster family looking to rule the city of London through shady deals, life or death situations, forming and breaking alliances. COLAB Tavern will get your heart racing through its electric narrative and intricate game mechanics, If you are a history buff you'll recognize names like Alfie White, broker an alliance with The West End Boys, and the Italian Godfather Sabini. They serve delectable, period-accurate cocktails like Old Fashions and Gin Rickys.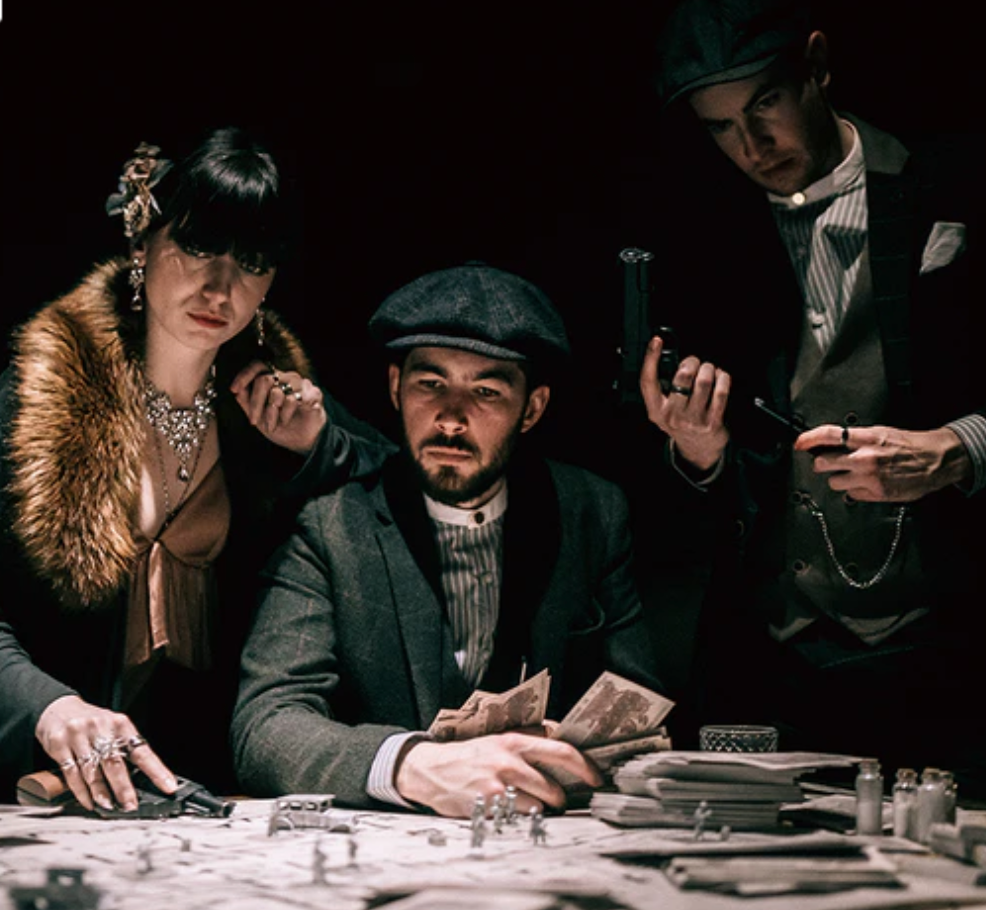 DINNER AT LOUIE LONDON
Stop for a mouth-watering meal at Paris Society's first London investment, Louie. You will be blown away by the beauty of the famous Covenant Garden townhouse the restaurant is located in. It mixes the two styles of Louis XIV's royal opulence with Louie Armstrong's era of swanky jazz. You will be transported to an energetic New Orleans hot spot, a stylish New York restaurant and an elegant Parisian bistro all at once. The menu is a fusion of Creole classics, the expertise of French cooking and the international gastronomy of New York cuisine. Just a few of the unmissable treats include the "deconstructed" Rockefeller oysters, the grilled lobster in New Orleans, and the banana rum baba. Whether you are sitting on their breezy terrace, watching the bartender work his magic at the bar, or luxuriating in the vibrant dining room you will fall in love with Louie.
---
For more on luxury lifestyle, travel and news follow our instagram and subscribe to our VIP network to access special invites, discounts, and upgrades.