Not everyone may know it yet, but 3 hours by train from Paris is a destination that combines nature & heritage: the city of Cognac where you can discover more than 250 years of history, craftsmanship and creativity!
THE EXPERIENCE
Hennessy Paradis Imperial : A private visit exploring the art of precision
This private visit is a very special experience – the chance to discover one of Hennessy's rarest cognacs, Hennessy Paradis Imperial. The tour introduces visitors to the Master Blender's art of selection and precision. The high point of this experience is an exclusive visit to the Founder's Cellar where Hennessy's most precious eaux-de-vie are kept.
A private guide reveals Hennessy's history, savoir-faire and its world. Explore behind the scenes at Hennessy Paradis Imperial on an exclusive tour of the Founder's Cellar, where Hennessy's most precious eaux-de-vie are aged. Concealed in the depths of the Cellar, The Quest, a contemporary work of art, pays tribute to the tireless quest for the finest eaux-de-vie and embodies the Master Blender's art of precision.
The light beams and sounds of this motion installation turn the historic cellar into an instant sculpture.
In a private salon, enjoy a tasting ritual in two acts: the art of selection and its two eaux-de-vie with the potential to one day enter the blend, and the art of precision, with Hennessy Paradis Imperial.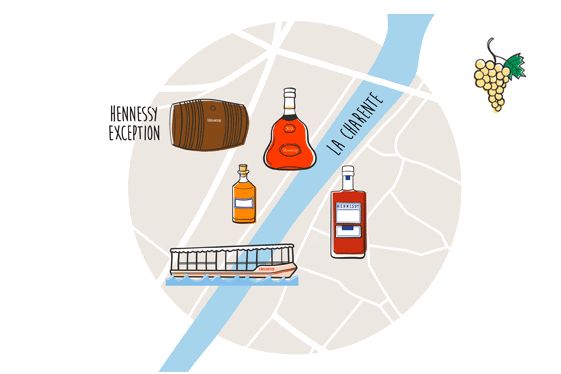 Unique in France, with sensory journeys that awaken the 5 senses, it is THE destination to plan for a stay or a simple getaway. It will also be an opportunity to discover the latest creation by Master Assembler Renaud Fillioux from Gironde in the only Hennessy Boutique in the world!
PRACTICAL INFORMATION
From June 2021 onward, Hennessy gives you the opportunity to come, visit, taste, discover, and immerse in Hennessy's world. Find the full experiences & tours offers here
Address: Rue de la Richonne, 16100 Cognac France
Opening times: From 28 June to 31 August 2021. Open Monday to Saturday
Reception-shop : 10am to 7:30pm
Tours departure: from 10:15am to 5:30pm
---
For more on luxury lifestyle, travel and news follow our Instagram and subscribe to our VIP network to access special invites, discounts, and upgrades.